Upgrade Your Bike's Accessories with Cansmart Accessory Manager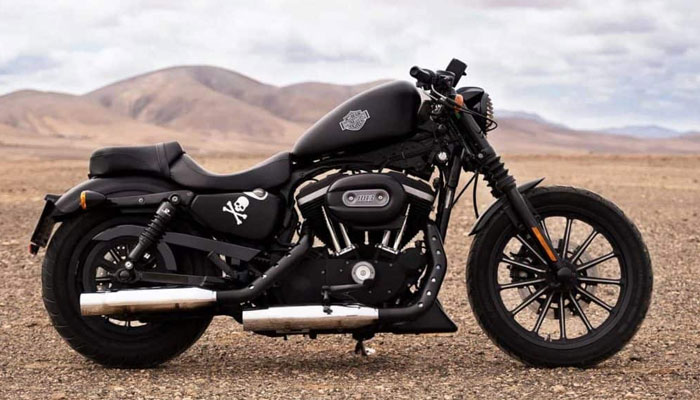 Power OEM or 3rd party accessories with DENALI's intelligent CANbus accessory control system. 13 circuit functions let you configure your bike for various applications.
The CANsmart Controller is ready to go right out of the box. A few features are shown on the software's home screen, but many other settings are available, including a flash-to-pass location and a modulate lights feature that cancels with turn signals.
DENALI CANsmart Controller GEN II
Harness the flexibility and intelligence of your BMW's CAN bus electrical system to make installing accessories drastically easier with the new DENALI CANsmart Controller. This small device provides a plug-and-play connection and integrated control of up to four accessories to enable dozens of customizable settings that can be controlled right from your motorcycle's existing switches or with the free CANsmart Accessory Manager Software.
The CANsmart Controller has four preprogrammed circuits to connect and independently control two sets of DENALI 2.0 lights, a SoundBomb horn, and our B6 auxiliary brake light. However, these are just the default settings, and each circuit can be customized to work with almost any type of accessory.
For example, you can set a circuit only to provide power when the bike is in motion (perfect for a radar detector) or to shut off after a predetermined time of inactivity (perfect for a security alarm). Another option allows you to tap into the third data wire to run clean, ignition-switched 12v power to an accessory of your choice. This is perfect for a rearview camera or any other accessory that requires a separate ignition-switched trigger wire and a separate power wire.
Other CANsmart functions include controlling and modulating your auxiliary lights from the factory BMW high beam switch. This feature will allow you to alternate between a programmable low and high intensity that works in sync with the factory switch. Additionally, you can set a circuit to flash your auxiliary lights as a turn signal or cancel them when the turn signal is activated.
The CANsmart Controller also features Deceleration Activated "Smart Brake" Technology, which reads your vehicle speed in real-time to activate the auxiliary brake lights during deceleration before you even touch the brakes. This allows you to increase your visibility to motorists behind you, and it is even California-legal when used with DENALI's super bright brake lights. The CANsmart Controller can also be set to operate your auxiliary lights in various flash patterns, making them more noticeable to motorists as you brake. If you want a CANsmart Controller at an affordable price, use the saving gain coupon code.
DENALI SoundBomb Horn
Horns are no longer a luxury on motorcycles, especially when distracted drivers regularly occur. Getting the attention of errant motorists isn't just a matter of style; it's a safety issue that could potentially save your life. DENALI's attention-grabbing SoundBomb Compact Dual-Tone Air Horn can do the trick in spades. This horn is four times louder than stock and features two directional trumpets that aim forward, making it nearly impossible to ignore at 113 decibels per second. Designed to be a direct Plug-N-Play upgrade for most factory horns, the SoundBomb uses one compact assembly that combines the compressor and acoustic module into a single durable housing. A rugged molded clamp connects the components and mounts easily to virtually any location on your motorcycle with no need for additional relays or wiring harnesses.
Using DENALI's CANsmart Accessory Manager software, you can create 13 circuit functions to control auxiliary lights, horns, standard accessories, and even turn signals. Lights can dim automatically, modulate during the day, flash to pass, cancel in the opposite direction of turn signals, or sync with your factory high/low beam switch. And much more. The horn can be set to alert passersby of your presence with a distinct low tone, and the brake light can be set to flash upon deceleration for improved visibility in traffic.
With CANsmart Accessory Manager, it is also easy to integrate the DENALI system with your existing KTM electronics. The CANsmart Controller is preprogrammed to connect and independently control a pair of DENALI 2.0 driving lights, a SoundBomb horn, or a B6 auxiliary brake light. If you have a DENALI Electronics Coupon Code, you can use it to enjoy special discounts on these accessories. With CANsmart Accessory Controller, you can easily customize your ride with dozens of customizable settings accessible from the bike's existing handlebar switches or the free DENALI CANsmart Controller app on your phone.
CANsmart Accessory Manager works with most third-party and OEM motorcycle accessory products, including DENALI LED driving lights, turn signals, Auxiliary Brake Lights, and the SoundBomb Horn. The system can be installed on any KTM model motorcycle from 2010 and up using a CANsmart connector. The kit includes everything you need to install DENALI CANsmart products, except for the CANbus adapter required for specific BMW motorcycle models.
DENALI B6 Auxiliary Brake Light
If you want to add an extra set of lights, a horn, or some other electric accessory but need more time or know-how to mess with your bike's OEM wiring, this system is for you. It is designed to plug into your bike's OEM harness pass-thru plug under the seat and provides easy installation and seamless control of your lights and other add-ons.
The CANsmart Controller has a set of DENALI LED lights (sold separately) and a SoundBomb air horn that you can easily connect to your bike. The system also includes a few CANsmart pigtail harnesses that allow you to connect your non-DENALI accessories.
You can use the CANsmart Controller to customize your accessories' settings and change how they look from your laptop computer with the CANsmart software. This software is simple to use and allows you to fine-tune any of the 13 potential circuit functions that can be controlled.
Using the CANsmart accessory manager, you can create several different lighting modes for your bike. You can select the intensity of the lights, how they flash, and when they are on or off. You can even create custom pattern modes.
You want to maintain visibility on the road at night. With DENALI's B6 Auxiliary Brake Light, you can be visible to drivers behind you without turning on your headlight. This brake light features six 1-watt LEDs in a compact, low-profile housing. The LEDs are designed to provide better visibility with minimal bulk and will mount underneath your license plate, on the side, or even flush-mounted on top of it.
This CANsmart Controller-compatible brake light can operate as both a running and brake light, so it will be on every time you turn your bike on. It also has a "flash to pass" feature and deceleration-activated brake light functionality.
Another great feature of this system is that you can use the CANsmart accessory manager to power any 12-volt accessory you wish. The CANsmart accessory/ignition supply circuit function gives you clean switched 12V power activated with your ignition and shuts off when you turn off the bike. If you have an Automotive Promo Code, you can apply it for special discounts on your chosen accessories. You can even set a delayed time out to keep your accessories powered for up to 30 seconds after you turn off the engine.
DENALI Turn Signals
The DENALI CANsmart Controller GEN II provides plug-and-play installation and integrated control of up to four accessories to enable dozens of customizable settings that can be controlled right from the OEM controls or the super intuitive CANsmart Accessory Manager software. This CANbus-based system eliminates the need to tap into your motorcycle's delicate wiring. It makes adding powerful and intelligent lighting, a loud and distinctive horn, and a functional auxiliary brake light easy.
DENALI's intelligent controller comes preprogrammed to connect and independently control two sets of DENALI LED lights, a SoundBomb Horn, and our B6 Auxiliary Brake Light. It also provides a single output for a third-party accessory.
A simple-to-use diagnostics window displays power usage, battery/CAN bus voltage, and device temperature and lets you test all circuits on your CANsmart controller. This feature lets you determine if your lights, horn, or brake light function correctly and helps troubleshoot issues with any installed accessories.
The third data wire provided by CANsmart can be used to connect and control a third-party accessory like a video camera or an Innovv dash cam. It can be set up to provide clean, ignition-switched 12v power or a time-delay timeout so that the accessory receives energy for up to 30 seconds after the bike's ignition is turned off.
All of the functions and settings of your CANsmart controller are configurable through the intuitive CANsmart Accessory Management software. With the program, you can easily change different flash patterns for your auxiliary brake light, select a variety of info button configurations, and more.
The front T3 switchback turn signal pod or the rear T3 pod can be mounted and configured by the CANsmart Controller. This modular system combines visibility lighting, run, brake lighting, and turn signals in one sleek, low-profile housing. It can be mounted to virtually any location on your bike with dedicated front mounting kits. The front T3 pod can be installed to replace your factory turn signals or to add a white DRL function that switches to amber when the turn signal is activated. The rear T3 pod can be mounted to various locations, including crash bars, fender benders, taillights, and dedicated rear mounting kits for cases, license plates, and other body panels.
Conclusion
Upgrading your bike's accessories can be a costly endeavor, but with the Cansmart Accessory Manager, you can save money while still adding high-quality accessories to your ride. Plus, with the added convenience of being able to store and organize your accessories in one place, you'll be able to hit the road with ease and confidence. Don't miss out on this opportunity to elevate your biking experience and save money at the same time. Check out Saving Gain to get your hands on the Cansmart Accessory Manager today!
Tags :
Automotive discount
Bike Gadgets and Accessories
DENALI Electronics Promotion
Savinggain
Savinggain Blogs
Vehicle Accessories