Top 10 Car Gadgets to Upgrade Your Ride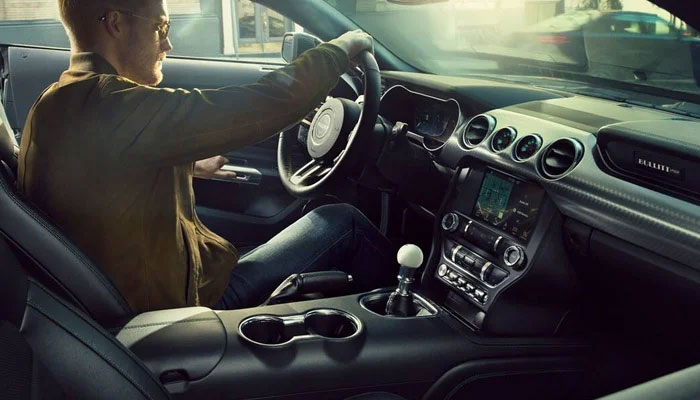 Whether you drive a brand-new car or a ride that needs some updating, these cool car gadgets will make your driving experience safer and more enjoyable. From a phone holder that can be mounted to any headrest to an emergency escape kit, these handy accessories will upgrade your vehicle's functionality and look.
Lanmodo Night Vision System
The Lanmodo Night Vision System isn't your typical dash cam. It's a long-range night vision camera that presents you with a full-colored image of the road on its 8.2-inch IPS screen display. While it's not a necessity for all drivers, this gadget can be a huge help if you frequently drive through rural areas where the roads are poorly lit.
This gadget can also help you avoid collisions with animals, other cars, or stationary objects. Compared to showroom night vision systems, this device is cheaper and much easier to install, making it a great choice for those who want to improve their driving experience. Its glare is a bit distracting, however, so make sure you don't get too fixated on the image. Luckily, you can switch it off when not in use.
Cobra RAD 480i Radar Detector
The Cobra RAD 480i is a powerful radar detector that delivers on its promises. The device features a front and rear detection system with laser eye technology to keep you protected against all threats on the road. It also uses next-level IVT filtering to reduce false alerts from blind spot systems and collision avoidance systems.
It has a sleek and compact design that is easy to mount on your windshield or dash. The unit offers text displays, audible tones, and voice alerts for your convenience. It also has a convenient mute button for a quiet ride.
This model also supports iRadar functionality, which gives you live red light and speed camera warnings from drivers in your community. It also has a GPS built into the unit for even more functionality. This makes it a great choice for drivers looking to protect themselves from the hassle of getting a ticket.
Nonda ZUS Smart Car Charger
There are loads of great car gadgets on the market, from devices that boost your cell signal to a genius invention that tells you why your Check Engine light is on. These gadgets can make your time on the road a lot more enjoyable, safer, and even more efficient, so it's well worth taking the time to research them.
One really useful device is this Nonda ZUS Smart Car Charger that doubles as a GPS tracker to help you find your car if you forget where it is. It simply works by saving your vehicle's GPS coordinates and mapping data to memory so that when you open the free app it will automatically navigate you back to it. That's particularly handy if you are in a large multi-story car park or even a field at a festival.
WeBoost Drive Sleek
Whether you drive a brand new car or an old one that needs a little extra help getting up to speed, these car gadgets will help you move your ride up a gear. From easy-to-install classics to high-tech options that you might not have even considered, these cool gizmos will turn your ride into the vehicle of your dreams.
The weBoost Drive Sleek is a cell signal booster that improves call quality and speeds up data. It uses an external trucker antenna to receive a strong outside cell signal, which is then transmitted through an inline amplifier to your mobile device.
It can prevent dropped calls and snail-like internet speeds, which are a problem for Uber and Lyft drivers and service workers who depend on their phones to do their jobs. It's also affordable enough that anyone can afford to pick one up.
Arestech 5.5 inches A8 OBD2 Windshield
The Arestech car HUD displays your vehicle running information on the windshield so you don't have to look down at the dashboard while driving. This device has a multi-color display and multiple functions, including a support fatigue alarm, high water temperature warning, battery voltage, and fuel consumption alerts.
This HUD uses nanotechnology to eliminate reflections, so you can see the numbers clearly without taking your eyes off the road. It also has an automatic brightness controller to adjust the visuals based on environmental conditions and prevent battery drain.
This 3.5-inch HUD is compatible with most vehicles and can project your speed, overspeed warnings, GPS navigation maps, and directions through a digital compass onto your windscreen. It can also connect to your phone via Bluetooth to show call and text notifications. It also has a cigarette lighter port for power.
Carpuride
If you want to upgrade your infotainment system in the car but don't want to break the bank, the Carpuride is a great option. It connects to your smartphone and lets you access Apple Car Play, maps, messages, music, audiobooks, and more without taking your hands off the wheel. It also supports Siri voice control, which is great for keeping your eyes and ears focused on the road.
The package includes the device, a suction mount and sticker, a rearview camera with a manual, and a power cable. It's easy to install and can be removed if you need to take the car to the shop. It's also compact and portable, so it won't take up too much space in your trunk. If you want any kind of car accessories at an affordable price use the Automotive Discount Code.
SuperiorTek 5.0
Whether you're looking to improve your road trip experience, keep the little ones entertained during long journeys, or clear your car of clutter, these gadgets are sure to move your ride up a gear. From a handy head-up speedometer to a smart dash cam, these techy accessories will help you enjoy your drive in style and safety.
The SuperiorTek 5.0 offers a variety of features for drivers, including a head-up display showing speed and navigation info on your dashboard. It also supports online navigation apps and plays your favorite music. It's compatible with most brands of cars and works on both Android and Apple phones.
Its Sync to Bluetooth connection means you can skip the cable salad, making this an easy addition to your existing car setup. ZDNET's Adrian Kingsley-Hughes says this device is "well worth considering". The only caveat is that it doesn't support older iPhone models.
Nonda ZUS Tire Pressure Monitor
Whether you're an avid road tripper or just a regular commuter, these cool car gadgets will make any ride a little more fun. From safety-focused items to multifunctional accessories, they can help you stay organized on the go, keep passengers entertained, and even prevent a parking ticket with an affordable dash cam.
This smart tire pressure monitor from Nonda has a simple setup that lets you keep tabs on your tires from the comfort of your smartphone. It features a receiver and four external sensors that connect via Bluetooth to the ZUS app for real-time tire pressure, temperature, slow leak detection, and more. The app also enables mileage logs and car locating functions, too. Price: $120. Click here for more details.
VicTsing Emergency Escape Tool
While new cars are becoming more advanced, there's always room for gadgets to make your ride a little bit more fun and safe. The top 10 car accessories below can give any vehicle an upgrade, regardless of its age.
This emergency escape tool from VicTsing has a seat belt cutter and double-tipped window hammer to help you get out of your car if you're ever trapped. It's small enough to tuck in your glovebox or center console but can also be attached to your keys so it won't be lost.
A dash cam is one of the most important car accessories you can add to your vehicle. This one from Amazon is affordable and works with any phone to record high-quality video to keep you safe on the road. It can even help you save on insurance. If you want any kind of car accessories at an affordable price use the DENALI Electronics Coupon Code.
Nonda ZUS Smart Car Charger
If you've ever found yourself wandering around a giant parking lot holding your phone aloft like a divining rod, or worse still emerged from the woods after a day of trail hiking feeling mostly clueless as to where you left your car, then you'll want this gadget.
It may look like a regular car charger but it comes with extra features that make this device a must-have for anyone who cares about their car. The Nonda ZUS Smart Car Charger includes a built-in Bluetooth tracker, what Nonda calls a "parking meter alert" (essentially a timer with an alarm), two reversible USB ports, and works alongside a smartphone app that monitors various car parameters including mileage logs.
This little beauty is a true combination of beauty, brains, and brawn and could well earn itself a place riding shotgun with you very soon.
Conclusion
Upgrading your ride with the latest car gadgets can greatly improve your driving experience. From wireless charging pads to dash cams and smart car assistants, there are a variety of options to choose from. By investing in these gadgets, you can enhance your safety and comfort on the road, as well as make your driving more enjoyable. Whether you're a tech enthusiast or simply want to make your daily commute more convenient, these top 10 car gadgets are worth considering.
Tags :
Automotive
Automotive Discount Codes
Bike Gadgets and Accessories
car accessories
DENALI Electronics
Savinggain
Savinggain Blogs