5 Popular Places; Where to go for New Year's Eve?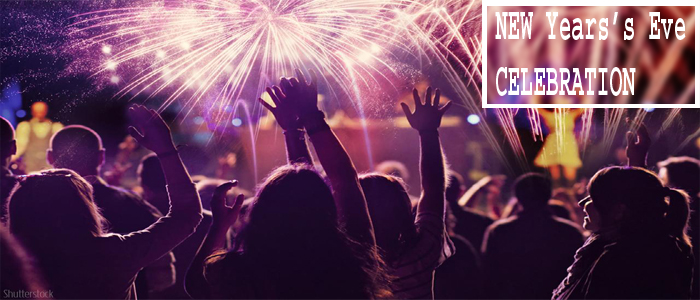 Entertainments add mind-blowing impact on our lives. Our stressful engagement with daily professional activities and duties needs some 'salt' that add some taste in our lives and could give us the joy of life. And through different gatherings & festivals it could only possible. New Year's Eve is could consider the most celebrating event all around the world without any differentiation. Before its arrival, it is also questioning for the people that Where to go for New Year's Eve?
To give best suggestion about popular destinations for upcoming New Year Celebration in 2019, here we gathered 5most popular places that you definitely like;

Where to go for New Year's Eve? Check the following Places;
Are you ready to Celebrate New Year's, than let's move towards the Popular Places for such event;

*London:
Undoubtedly London could consider one of the most popular place where you should enjoy your New Year's Eve. Millions of people participate in Millennium Parade on 1st January. It is an annual parade which attracts the people to march with them.

*Dubai
Burj Khalifa, 160 storeys Skyscraper in Dubai, has its own charm to attract the people of the world towards It. World's tallest Building is spark with lots fireworks to welcome the New Year.

*Sydney:
Another Place to Celebrate New Year's Eve with having lots of fun. Especially if you go there, you could found the wonderful Fireworks on Sydney Opera House in Australia. The world's most distinctive building Sydney Opera House hosts an Opera Gala on each year for New Year's Eve Celebration.

* New York:
One of most popular destination for Your New Year's Celebration could be a City of New York in United States. With having lots of Entertainments Activities there, you can watch an interesting tradition of Ball Falling in New York's Times Square to welcome New Year.

*Istanbul:
World's one of the historical & famous City Istanbul in Turkey, attracts the tourists from all over the world to visit such a city located between Two Continents i.e. Asia and Europe. Istanbul could be an excellent choice for Your New Year's Celebration. There are great events for all interests happening throughout the city.
Feel free to Contact us on Our Social Media Accounts
Tags :
Where to go for New Year's Eve