A Complete Guide to US Furniture Compliance Requirements 2022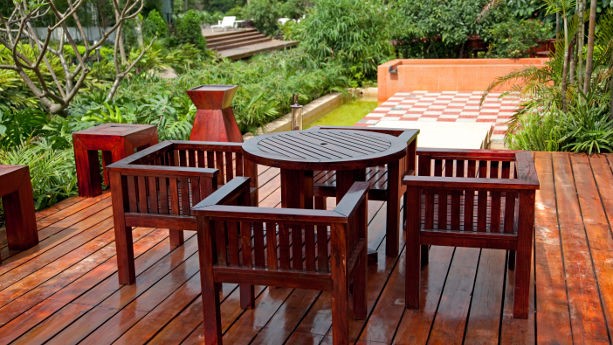 If you're in the business of making furniture for the US market, you'll want to be sure that the furniture you sell complies with the latest US regulations. Several different laws regulate furniture and the consumer products that they contain. For example, the CPSIA sets limits on lead content in products, and California's Proposition 65 limits the amount of lead in paint. These laws are meant to protect children and keep them safe.
CAL 133
CAL 133 is the code of practice for flammability safety in furniture. This code has strict requirements for fabric and form combinations that can prevent fires. It also requires the use of sprinkler systems. If a manufacturer does not comply with the code, he or she may be subject to a fine and have to pay for additional testing and compliance inspections. There are exceptions to the regulations, however, such as furniture that is used exclusively outdoors.
The code is legally binding in California and is the national standard for flammability requirements for upholstered furniture. As such, it is considered a prerequisite by companies across the country when purchasing office furniture. Certified upholstery must pass two tests, which test the materials' resistance to flames and smoke. These tests must be conducted by a qualified laboratory. Experts use a closed testing chamber and a rigorous set of criteria to determine the flammability of different products.
CAL 133 is a complex document that requires all materials used in making furniture compliant with flammability regulations. It is the standard for public furniture in California and other states. It was originally put into place to protect buildings and workers from stray cigarette smoke. However, it continues to set flammability standards across the country.
The bureau of consumer protection has tested 100 furniture manufacturers' products. Moreover, they can provide a list of suppliers. For example, the wood used in manufacturing furniture must be fire-resistant. TB 133 also requires furniture to include an interlinear or a fire-blocking layer to help prevent fire.
CPA
CPSIA (the Children's Product Safety Improvement Act) is a set of regulations governing the safety of consumer products. Its goal is to protect consumers from substandard or dangerous products. CPSIA compliance requires a variety of tests for consumer products in certain categories, including children's furniture. For this reason, preparing for these tests can be challenging. However, it's crucial to follow CPSIA guidelines to ensure your products meet the standards of the USA.
If you're in the market for new furniture or a new electronic device, look no further than the Betta Home Living store. Not only can you find furniture for every room in the house, but you can also save a lot of money with Betta Home Living Promotional Codes. These codes are available on the Betta Home Living website and can be redeemed during the checkout process.
Under the CPSIA, manufacturers, and importers are required to provide certificates of compliance to ensure their products are safe for children. To do so, manufacturers must follow a "reasonable testing" program. However, the definition of a reasonable testing program is a little vague and varies according to product type, hazard, and volume of production. There are several mandatory and voluntary standards aimed at making children's furniture and toys safe.
Most products manufactured in the US need to have a country of origin label. Stickers are not acceptable. Manufacturers must also submit a file detailing the country of origin of their products. In addition to displaying the country of origin label, manufacturers must comply with California's Proposition 65, which limits the use of certain chemicals in consumer products.
California Proposition 65
In the United States, furniture safety and compliance are overseen by the U.S. Consumer Product Safety Commission (CPSC), which sets standards for best practices for industry players. Importing furniture that does not meet these standards can be expensive and may result in fines or recalls. In addition, it can cause injuries or deaths. For example, a recent report from the CPSC revealed that thirty-two babies died in cribs that had failed drop-side safety regulations.
For this reason, all manufacturers must follow the guidelines outlined by the US government. These requirements cover most types of products sold in the United States. Most furniture must be marked with a country of origin label, which must be permanently affixed to the piece of furniture. Stickers, however, do not suffice. In addition, manufacturers must submit a file detailing the country of origin of the furniture.
Testing and certification of furniture is a vital part of the process. Understanding the testing requirements before you start designing your furniture product will save you a lot of time. It will also ensure that your furniture product meets the standards set by the US government. It is also important to start contracting for testing early on in the process so that a testing provider can assess any potential design issues.
Whether you are shopping for a new fridge, washing machine, or air conditioner, you are sure to find the perfect appliance at a discount price at Electronics Promo Code. This online retailer also offers coupons and cashback offers on your purchases. These offers are valid for a limited period only.
Testing
The Consumer Product Safety Commission, or CPSC, is responsible for ensuring the safety of consumer products. It enforces federal laws and sets best practices for industry players. The agency pays particular attention to furniture for children. For instance, it regulates lead content in paint and furniture and recommends a lower limit for children's products.
To ensure that a product meets these new safety regulations, it must be properly tested. If a manufacturer does not have the necessary resources, it may need to hire a third-party testing provider.
The UFAC's component testing program has been a vital part of the furniture industry's flammability compliance program since 1979. It has recently undergone a complete makeover, including a user-friendly compliance portal. This new approach will help furniture manufacturers stay compliant with upcoming regulatory changes. The new UFAC compliance portal also offers a robust consumer education program and direct-to-consumer safety messaging.
The CAL 133 test requires a specialized laboratory. The furniture must meet many criteria before it can be certified. Some buildings with sprinkler systems are exempt from requiring CAL 133-certified furniture. However, regulations vary by city and state.
Certification
If you're a manufacturer of upholstered furniture, it's important to know the certification requirements for US markets. As of June 25, 2022, upholstered furniture manufactured in the United States must meet the standards. Manufacturers should use a third-party testing provider to ensure their products meet these standards. This process will help to minimize risks and ensure your products meet all safety requirements.
There are several requirements to follow for furniture containing toxic substances. First, the CPSC and EPA regulate consumer-facing furniture to protect consumers. However, this process can be lengthy and difficult. But, it's necessary to comply with these regulations for the safety of US consumers.
Second, if you are importing wooden furniture, you need to ensure that the supplier is on the list of approved manufacturers. You can find this information on USDA's website. It takes about 30 days to complete an application for an import permit. The application must specify the wood species, value, country of harvest, and type of treatment required.
Third, you need to be sure that your furniture is smolder-resistant. Technicians measure the speed at which an open flame spreads, how long it takes to produce char, and how much smoke and carbon monoxide it produces. If the testing is successful, the manufacturer will receive certification for their products. Also, the manufacturer must be able to certify that the upholstery materials are smolder-resistant. If they are not, the manufacturer must add barrier materials to ensure that they are non-flammable.
Importing
If you are thinking of importing furniture into the United States, you need to comply with the United States stringent standards regarding wood sanitization. This is an important process for ensuring that non-native pests don't harm our native wildlife. There are various methods for wood sanitization, including heat treatment and chemical treatments. Heat treatment involves applying a preservative to the surface of the wood, while chemical treatments involve the use of methyl bromide fumigation.
To meet US furniture safety standards, you need to follow regulations imposed by the Consumer Product Safety Commission (CPSC). The CPSC regulates the safety of consumer products and provides best practices to players in the industry. Importing substandard furniture can result in expensive fines and recalls. In addition, it may lead to injuries and even deaths.
For wood furniture, you need to check that the supplier is on the list provided by APHIS. If the manufacturer is on the list, you should apply for an import permit. You can also check the USDA website for more information on pre-import approvals.
Conclusion
US law also requires furniture importers to comply with the TSCA, which limits emissions of formaldehyde. Importers should also check that composite wood product are certified to meet TSCA regulations.
Tags :
Betta Home Living Promotional Codes
Complete Guide
US Furniture Compliance Requirements