The Best Soft Cooler to Keep Your Food and Drink Crazy Cold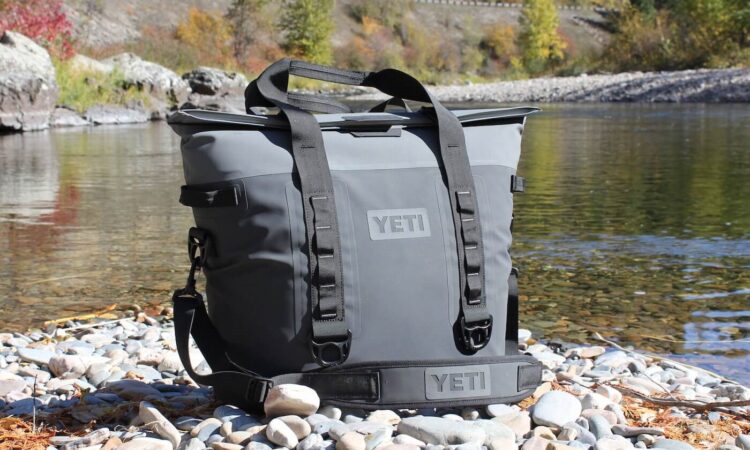 If you're looking for a soft cooler that will keep your food and drinks cold on the go, we've got some recommendations. Read on to learn about the Engel HD30, YETI Hopper M30, and AO Coolers 24-Pack Canvas Cooler, as well as the HYDRO FLASK 26L Day Escape Soft Cooler Tote.
Engel HD30
If you're looking for a soft cooler that can keep your food and drinks crazy cold, look no further than the Engel HD30. It also has a single water-resistant exterior pocket. The cooler's integrated bottle opener is convenient for quick access. Plus, it comes with a limited one-year warranty.
This soft cooler is made of high-quality materials, and it keeps your food and drinks cold for long periods. Its ice retention is better than that of other soft coolers, and you can expect it to hold ice for up to 4.5 days. Its easy-to-open design and durability make it a great choice for a family picnic, tailgating, or weekend camping trip. The Engel HD30 is also very easy to use. Its only downfall is its big bulky size.
The Engel HD30 Soft Cooler has a capacity of eight gallons. That's plenty of room to store 48 cans of beer or 32 quarts of liquid, and it holds three ten-pound bags of ice. It's lightweight for its size – it weighs only 5.25 pounds when empty – but it gets incredibly heavy when filled with food and drinks.
Engel HD30 cooler also comes with side clips and a beefy zipper. The Engel HD30 soft cooler is easy to use and comes with everything you need to keep your food and drinks insanely cold.
YETI Hopper M30
If you're looking for a tough, durable soft cooler, the YETI Hopper M30 is a great option. You can also drop in a full gallon of ice to maintain the perfect temperature for your food and drinks. The Hopper M30 also features a rugged flat bottom and a slight tapering shape that gives it excellent stability.
It has a leak-proof inner lining and a waterproof exterior. Its zipper is also leak-proof. The liner is made of FDA-approved food-grade materials that are completely waterproof.
Another feature of the Hopper M30 is its easy-access zippered lid. You can open the entire top with one hand and then close it again with the other. When you're done, you can easily organize your content in a few seconds. The Hopper M30's lid system is stiff at first, but it gets softer over time. This makes opening and closing the cooler faster.
YETI is known for its high-quality coolers. The Hopper M30 Soft Cooler is its latest product and is an excellent choice for those who don't want to carry a heavy hard-shell cooler.
If you are looking for a cooler that won't break the bank, you can find it at Yeti. This company has been around for decades and its line of products is one of the most popular in the world. Yeti also offers a wide variety of discounts for its customers. For example, you can get a Cooler Starts from $99 if you are a hero or a veteran. In addition, you can save money with YETI Discount Code and special deals.
AO Coolers 24-Pack Canvas Cooler
If you're always on the go, the AO Coolers 24-Pack Canvas Cooler will keep your food and drinks cold even in the hottest weather. Its thick, closed-cell foam insulation is ideal for keeping food and drinks cold. This cooler also features a heavy-duty outer coating and polyethylene film to keep moisture at bay. And because it uses a heavyweight leak-proof liner, it can keep ice for up to 24 hours, even in 120-degree heat. Another plus is that the soft canvas exterior doesn't damage the gel coat or upholstery.
AO Coolers 24-Pack Canvas Cooler is a great value for the price. It has a messenger-style design with duffel handles and over-the-shoulder carrying. It also comes in a smaller size for easier transport. Even though it isn't as feature-rich as some of its competitors, this model's price and simple design make it a good choice for most people.
AO Coolers 24-Pack Canvas Cooler is designed to keep food and drinks crazy cold for up to 24 hours. It has an exterior made from FDA-compliant material and can hold up to 24 cans of food or drinks. Its zipperless lid makes it easy to open and close. In addition, the TPU liner prevents the outside air from leaking inside. It also has an extra front pocket.
AO Coolers 24-Pack Canvas Cooler is one of the best-selling coolers. This product is great for trips to the beach, the mountains, and to the lake. It is lightweight and can be carried with one shoulder.
If you're looking for a discount on Yeti drinkware, look no further. These coupons can save you up to 70% on selected items. Many of these deals are available only for a limited time. To take advantage of these offers, check out the Sports & Outdoor Promotional Codes.
HYDRO FLASK 26L Soft Cooler Tote
The Hydro Flask 26L Soft Cooler Tote is designed to keep drinks cold for up to 36 hours and is leakproof and lightweight. The bag comes with removable shoulder straps and cross-body straps. It is perfect for picnics and outdoor excursions.
The Hydro Flask Day Escape Soft Cooler Tote is made of 600D polyester and has Smart Insulation technology to keep your drinks cold for up to 36 hours. It is leak-proof and has comfortable shoulder straps and a removable cross-body strap.
The HydroFlask Day Escape Soft Cooler Tote is designed with durable 600D polyester fabric and a durable, long-lasting hard base. It has a welded seam and Smart Insulation to keep your drinks cool. It also has a removable shoulder strap and two grab handles on the sides for easy carrying.
REI Pack-It
The REI Pack-It Soft Cooler is a lightweight, durable cooler that keeps food and drinks super cold. It holds 12 cans and 8.5 lbs of ice and can keep food and drink below 40 degrees Fahrenheit for up to 32 hours. This pack can be carried as a backpack or as a tote bag.
It has a capacity of 35 liters and plenty of pockets for ice. It's durable and easy to clean. It also features a bottle opener and loops for easy access. It's a great choice for a day trip or a SUP trip.
ORCA Walker Tote
The ORCA Walker Tote is a great cooler bag for keeping drinks and food cold. This versatile cooler bag is made by ORCA, a US-based brand with a reputation for high-quality products. It is a sturdy, lightweight cooler bag that will keep beverages cold for up to 24 hours.
The Orca Walker Tote Softside Cooler is the perfect size for carrying a variety of drinks and snacks. It features an easy-to-open magnetic split handle and a waterproof zipper. It also comes with a padded shoulder strap that makes it comfortable to carry. This cooler is perfect for everyday use and any outdoor activity.
Conclusion
The ORCA Walker Tote is made with heavy-duty insulated sides and a rubberized padded bottom for comfort. It can hold up to 18 cans of beverages, which is a considerable capacity for a soft cooler. The capacity will vary depending on the amount of ice you put inside, so it's important to choose the correct amount. You also need to remember that the more ice you put in the cooler, the less space you'll have for your food.
Tags :
Soft Cooler