The 9 Most Unique Bedroom Sets you'll Love in 2022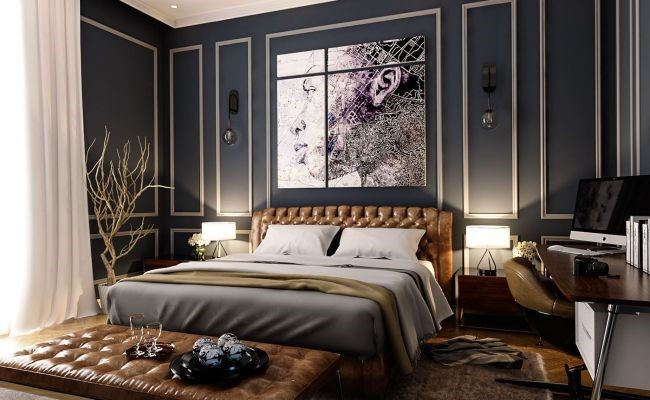 There are a lot of factors to consider when choosing a new bedroom sets. You want to pick a style that will stand the test of time. If you're looking for a piece of furniture that will stay in style for many years to come, consider a set made from solid wood. This will last longer than other materials, such as medium-density fiberboard or particleboard. In addition, you'll want to decide on your budget before you shop for furniture. Think about how long you plan to use the piece of furniture, and consider how you plan to redecorate your bedroom in the future.
Modern Lines
For the bedroom set in 2022, you'll see lots of sleek and sophisticated pieces that blend materials. You'll also see a lot of colors, as well as refined and curated dressers. This is the year of expression, of exhibiting your taste and personality. This is the perfect time to incorporate color into your interior design.
The colors of the decade are becoming increasingly natural-inspired. For bedrooms, gray-green is predicted to become the most popular tint. Earthy tones and warm neutrals are also becoming popular. Floral pinks are also a great addition, as they add a hint of nature to any bedroom. You can also opt for monochromatic interiors, which will look great with any color. Adding subtle shades of the same hue to tactile surfaces and furnishings will enhance the effect.
The new design trends of 2022 also include more natural materials and more organic forms. The style of bedroom sets in 2022 is inspired by the Arts and Crafts movement. It is less formal than it was in the past, but it's still beautiful and sophisticated.
Craftsmanship
When choosing a bedroom set, craftsmanship is an important factor. The Arts and Crafts style is one example of this. It features flat wood panels, decorative corbels, and elegant arches. Alternatively, you may want to consider a Mission-style ensemble. Solid hardwood custom-built bedroom sets are often found in this style.
In choosing a bedroom set, choose a manufacturer with a strong reputation. This will guarantee a high-quality piece that will last a long time. You can also choose a color that is complementary to your existing decor. If you are buying custom-made bedroom sets, look for those made of 100% real wood. This will ensure the longevity of your bedroom furniture.
Betta Home Living is a retail franchise group that supplies home furnishings and appliances throughout Australia. The company's network of over 160 stores allows its members to serve their local communities by offering affordable products and services. Betta Home Living Promo Code can be redeemed at these stores to receive discounts on a variety of products.
Gold Finish
Gold finish bedroom sets have a wonderful look, and offer several useful features. Not only do they come with a king or queen-sized bed, but they also have useful nightstands, which make it convenient to keep important items nearby. The nightstands have beautiful designs on the front and match the dresser's design.
Gold finish bedroom sets are often crafted with antiqued gold hardware, which is an elegant, classic look. These pieces feature a sophisticated finish with intricate detailing. They can be used as a focal point in a bedroom, or simply as an accent piece. Regardless of your style, there's a Gold finish bedroom set that will fit into your home perfectly.
Wood Tones
Wood tones in bedroom sets can be used to create a warm or cool theme. Choose a wood tone that has similar undertones and grains. Examples of warm woods include walnut, cherry, and white oak. Cooler woods include ash and maple with shell stains. When selecting furniture, consider the type of wood used, too.
Mixing and matching wood tones can be tricky, but mixing them can create an interesting look. It is also a fun way to add a sense of depth to your room. Adding one or two complementary pieces can make a room feel cohesive and inviting. For instance, you can place a picture frame or a lamp base in the wood tone of your furniture to draw attention to it. Similarly, a wooden bowl on a bookshelf can add interest to the space without being overpowering.
If you want to make a bedroom look more cohesive, try mixing and matching wood tones. You don't want to end up with an uninspired space. Ideally, the wood tones you use should coordinate with the predominant wood grain of your room.
Furniture and electronic appliances are essential for any home, and Betta Home Living has a wide variety of products to choose from. From super-luxuries to everyday essentials, they have it all at a great price. To get the best deals, use a Home & Garden Coupon Code before placing your order online.
Curved Headboards
Curved headboards are an ideal way to break the mold of conventional bedroom design. These unique pieces add a touch of fantasy to any bedroom while ensuring comfort. These curved headboards have been gaining popularity in recent years. This style looks particularly striking when combined with more edgy designs like Art Deco.
For those who prefer a more modern look, consider the Modsy bed. Its sleek, matte black silhouette looks like it's holding the mattress aloft. Its plated brass corners add to the industrial design look. It's also reasonably priced, which makes it a great choice for a budget-conscious consumer.
Designers are increasingly using curved headboards, which makes them more versatile. They can fit in any design style and are available in three different finishes. As a result, you can choose one that best matches the overall look of your bedroom. This design is a great option for a bedroom that is looking to update its look.
A curved headboard is a great way to add depth to a bedroom. They also maximize wall space. A low headboard will allow you to place pillows on top of it, which is a great way to make it look more feminine. A larger headboard, on the other hand, draws attention to the bed itself.
Sleigh Beds
Sleigh beds have curved headboards and footboards that resemble a horse-drawn sleigh. They come in a variety of styles and materials. Originally popular during the Victorian period, sleigh beds have evolved to become more sophisticated and comfortable. They're a classic choice for any bedroom and can be made of solid wood, metal, or a combination of both. Some sleigh beds also have drawers underneath.
Sleigh beds are a great choice for a master bedroom. The extra "flourish" they add to the bed's appearance makes it a great option for this room style. When choosing the right bedding, it's important to remember to tuck the bed's pillows and blankets into the sides. If you don't want to tuck the bed's bedding, go for a fitted quilt or large blanket instead. A sleigh bed also looks beautiful with a round bedside table.
Conclusion
If you have extra space, a sleigh bed may not be the right option for your bedroom. Because it won't sit flush against the wall, it might be difficult to fit into a small bedroom. However, it can be paired with a flat headboard if you don't have enough headroom.
Tags :
"Betta Home Living Promo Code"
Bedroom Sets
Home & Garden Coupon Code